Skip to Content
New Home Construction for Central PA Families
It can sometimes be daunting knowing where to begin making updates to make your space feel more like your own. That's why more homeowners today are taking an investment leap and building a new home.
In addition to our many home renovation services, Dougherty Construction also specializes in new home construction in Boiling Springs and surrounding South Central Pennsylvania communities. Working with us allows you to build your dream home with less hassle because we'll work with you from start to finish for a more streamlined custom-building process.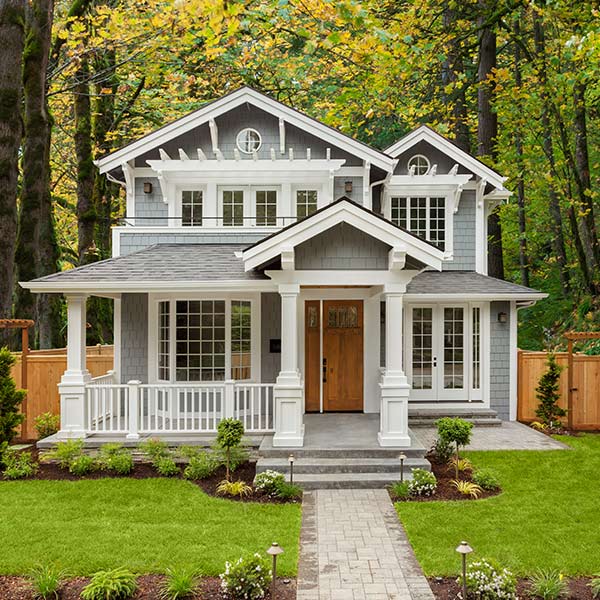 The Top Reasons to Build a New Home vs. Renovation
If you're still on the fence about renovating an existing home or building a new one, here are the top reasons why you should consider building a new home with us:
Personalized Floorplan – When you build a new home, you can customize the floorplan to suit your needs. If entertaining guests is a priority to you, you can create a custom patio with a barbecue pit or a large family room from the get-go. If you know you'd eventually like to expand your family, you can go ahead and add the extra bedrooms or a second bathroom now and save yourself the hassle later.
Energy-Efficiency – Many older homes have to be retrofitted with energy-efficient fixtures. When building a new home, you can go ahead and add the energy-efficient fixtures upfront and enjoy energy savings right away. If home automation features interest you, you can also add in smart technology and appliances.
Less Maintenance – Starting out with a new home should save you maintenance headaches in the years to come. If things do break, brand-new manufacturer warranties should also allow you to replace items at much lower costs.
Self-Expression/Pride – There's a certain kind of pride and sense of satisfaction one feels knowing you own a home that's been customized for you. Every last detail, from the roofing to the light fixtures and kitchen appliances, is a direct reflection of your personal style.
Contact Dougherty Construction for a New Construction Estimate
Are you interested in building a new home in South Central PA? Contact Dougherty Construction today to request a free estimate. Our new home constructions will exceed all of your expectations. No matter the size of your budget, we'll help you create a home you'd be proud to call your own. Our family would love to help you build your dream home!
The Proof Is in Our Customers