Skip to Content
Additions, Patios & Decks
Expand Your Family's Horizons with Home Additions, Patios, & Decks
If it feels like your family or possessions have expanded over the years and your home no longer seems to fit your needs, you don't have to completely uproot your life and move elsewhere. Home additions make it possible to gain valuable space while increasing your home's value for when you are ready to sell. Dougherty Construction specializes in many types of home additions for families from Carlisle and Camp Hills to Boiling Springs and Hershey and all points in-between. Whether you're interested in a room addition, garage conversion, or an expanded deck or patio, we can help you breathe some much-needed new life into your home.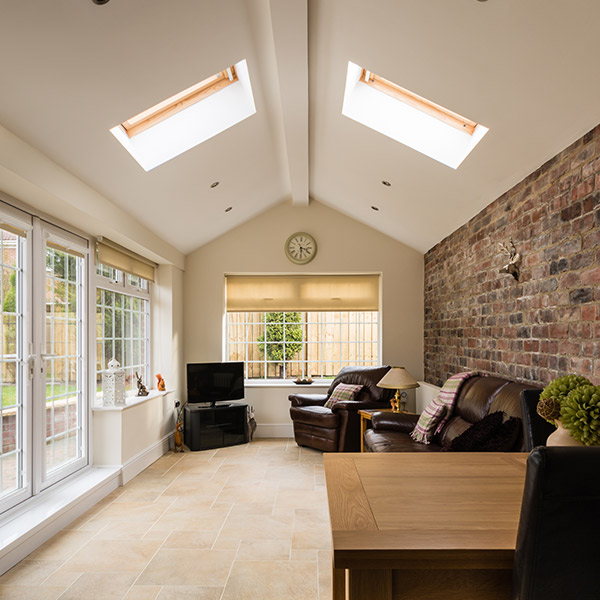 The Most Common Types of Home Additions That Add Value
There are so many ways you can make a home addition uniquely your own with personal touches. The most common types of home additions that can help you add value to any home include:
Patios and Decks – Enhancing your home with a private backyard deck or patio can help your family enjoy everything the great outdoors has to offer. It's often faster and less intrusive than adding another room or story. Moreover, with the right accessories, a deck or patio can provide outdoor entertainment year-round.
Sunrooms – A sunroom, or enclosed porch, provides a way for you to enjoy fresh air without being exposed to the elements or unwanted pests.
Finished Basements – Create a "bonus family room" or your very own home theater! The possibilities for a finished basement are limited only by your imagination.
Converted Garages – If you have an attached garage, converting it into additional living space can be affordable for many homeowners.
Additional Bathroom – If you have a large family, adding a second bathroom is rarely a bad idea. Not only will you enjoy having that second bathroom, but it will also be beneficial when reselling your home as many buyers will find that desirable, especially if you have multiple stories.
Additional Floor – If your plot of land is small, consider building upwards by adding a second floor to give you more space. However, you'll have to ensure that your home is structurally sound enough to support an additional story prior to any work.
Get a Free Estimate on Your Next Central PA Home Addition
Adding on to your home can be a bit overwhelming for many homeowners. However, dealing with experienced professionals like Dougherty Construction can help make the process easier. We're available for all your home addition and remodeling needs in South Central PA. Please contact us today to request a free estimate. Let's get started on building your dream home!
The Proof Is in Our Customers