Skip to Content
Beautiful, Functional Kitchen Remodels Made Easy in Central PA
If you're like most American families, your kitchen is likely the center hub of your home. It's the place where your family gathers to cook, eat, chat about your day, and to do homework or pay bills. It's also a room that sees heavy amounts of foot traffic and wear-and-tear. If it's time you considered a kitchen remodel in South Central PA, Dougherty Construction would be happy to help. Whether your countertops and flooring have seen better days, or you've just always wanted to enhance your kitchen with an island or a breakfast bar, no kitchen remodeling project is too ambitious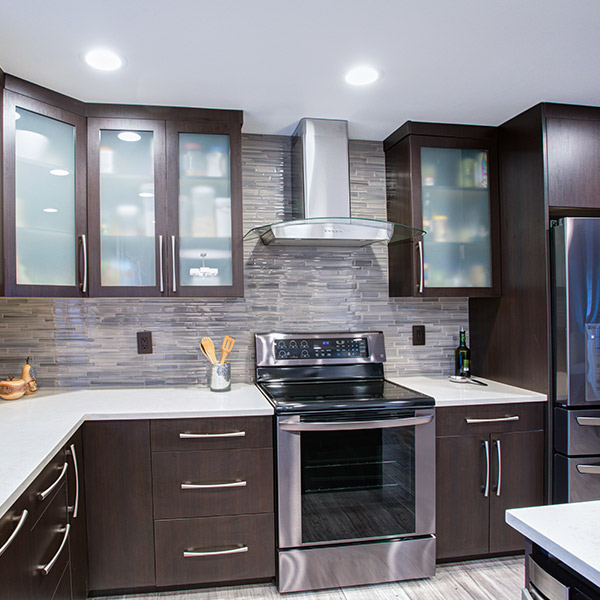 Remodeling Your Kitchen? Helpful Tips to Make the Most of Your Space
Kitchen remodeling can be overwhelming for many homeowners who don't know where to begin. Here are some tips to help you make the most of your kitchen space during your next remodel:
Accessibility – Easy accessibility to your appliances is essential to good kitchen design. You'll need to consider the best placement for your new cabinets, as well as your refrigerator, stove, and microwave, especially if you have small children. Planning a kitchen remodel is really all about catering to your family's needs. Be sure to install enough outlets to accommodate all of your kitchen's gadgets and appliances!
Better Storage – Storage is usually at a premium in most kitchens. Corner cabinets with built-in Lazy Susans can help you create smarter storage options. We also recommend adding a shelf beside or behind your cooking range, so you have a handy spot for spices and utensils. Installing a drawer with knife slots or a built-in cutting board can help keep sharp objects put away.
Countertops – If you're someone who enjoys cooking, it's important to give yourself ample countertop space for meal preparation. Beautiful and durable, we specialize in granite and quartz countertops.
Better Lighting – Adding skylights in your kitchen can help make it more energy-efficient. Let the sunshine in, and your space can look and feel bigger than it actually is!
Pick a Focal Point – The best designs have a clear focal point with complementing features.
Add a Message Board – The simple installation of a bulletin board, chalkboard, or whiteboard can make keeping track of messages and dates easier, so you won't forget about them.
Request a Free Kitchen Remodel Estimate from Dougherty Construction
If you find your kitchen no longer appeals to your needs, perhaps it's time you considered a remodel from Dougherty Construction. Whether you live in Boiling Springs, Camp Hill, Carlisle, Mechanicsburg, or a surrounding area, call us today to request a free kitchen remodeling estimate. Together, we can create your dream kitchen and inspire your inner gourmet chef who's been waiting to come out and play.
The Proof Is in Our Customers